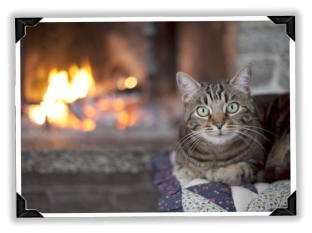 PROPER PET NUTRITION
Don't be fooled by the label on the bag of dog or cat food. If you are not familiar with what makes up the ingredients listed it can be quite misleading. Allow us to educate you or give you a recommendation about the proper food for your pet. Good quality food can be tailored for the type of pet you have to prevent and/or manage health issues that are common among that breed. Remember to always provide lots of fresh, clean water at all times.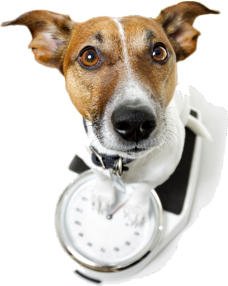 WEIGHT MANAGEMENT
Obesity is a rising problem in the veterinary medicine field, it contributes to a large number of diseases as well as discomfort for our beloved pets. Keeping your pet active and on a well-balanced diet is an important factor in our wellness care. With busy work schedules, we understand it can be difficult for daily exercise with your pet. We also understand that some pets, particularly senior pets, may find physical activity challenging due to arthritis or other common aging issues. A fun way to keep your pet active and to create a bond that is everlasting is to join a class. Obedience, agility, rally, and trick classes, are great for younger pets where they can socialize and be physically active.
CHOOSING THE RIGHT DIET
Whether your pet is fighting a weight problem or requires a special diet in conjunction with health care management and treatment, our Staff will counsel you on the many nutritional options that are available to pet owners. We will also advise you regarding:
Vitamin and Joint Supplements
Weight Loss
Antioxidants and Cancer Fighting Supplements
Constipation and/or Diarrhea Treatment
Prescription Diets for conditions such as diabetes and urinary tract health
Feline hairball control