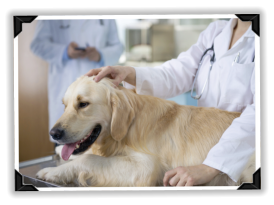 FULL SERVICE PET CARE
Media Veterinary Hospital is a full-service animal hospital and wellness center. We provide in-house surgeries, with a full range of diagnostic laboratory services. Media Veterinary Hospital is comprised of a modern hospital, surgical unit, radiology department and on-site laboratory. We emphasize preventive care whenever possible to ensure a happy, healthy and long life for your pet. We offer physical examination, vaccinations, heartworm and parasite prevention, geriatric health care programs for older pets, veterinary dentistry, and dietary and nutritional counseling services.
VETERINARY SURGERY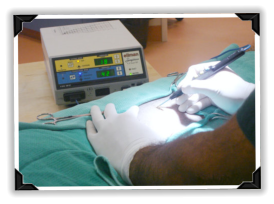 The veterinary surgeons at Media Veterinary Hospital provide a full range of soft tissue surgeries from routine spays and neuters to more advanced procedures. Our veterinarians are trained in state-of-the-art surgical techniques should your pet require a surgical procedure. We use EKG and Pulse Oximetry equipment to monitor your pet's heart rate and vital signs to better determine how well your pet is responding to treatment during surgical procedures. Our doctors perform surgeries using the latest advances in anesthesia providing increased comfort for your pet's post operative recuperation including comprehensive pain management.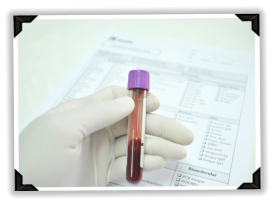 IN-HOUSE LABORATORY AND ULTRASOUND UNIT
Our fully equipped laboratory allows us to perform advanced diagnostics such as electrolytes, blood chemistry, and CBC testing to help us determine the best treatment plan for your pet's medical condition. Immediate results can be shared to help you and your Veterinarian determine treatment options available for your pet's health care needs. We also offer advanced Ultrasound technology to help us diagnose your pet's medical condition without the trauma of invasive exploratory surgery. Ultrasound imaging can give us a clear and precise format from which to determine the most effective treatment options for your pet.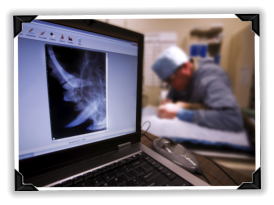 DIGITAL RADIOLOGY
Radiology (X-rays) help our veterinarians evaluate muscular-skeletal, cardiovascular, gastrointestinal, reproductive and
urinary systems. Our state of the art, in-house digital radiology unit, allows for superior visualization when each
radiograph is taken.  Digitizing the image permits us to enlarge particular regions of the radiograph, as well as
brightness and contrast modification, providing the best quality care for our patients.