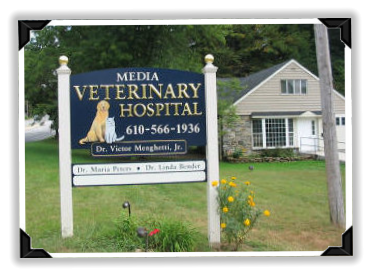 Media Veterinary Hospital is a full-service veterinary hospital, located in Media, PA. The professional and courteous staff at Media Veterinary Hospital seek to provide the best possible animal hospital services, pet dentistry, and lifestage wellness care, for you and your cherished pet companions. Media Veterinary Hospital offers progressive veterinary medicine including veterinary acupuncture provided in a modern facility with state-of-the-art medical equipment and treatment options. We stress preventative medicine to protect your pet from potential health problems. Our doctors and support staff are dedicated to helping your four- legged friends maintain a long, healthy and happy life!
COMMITMENT AND DEDICATION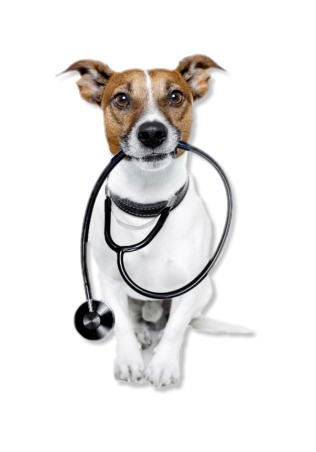 We are committed to promoting responsible pet ownership, preventative health care and health-related educational opportunities for our clients. Media Veterinary Hospital strives to offer excellence in veterinary care to Media, PA and surrounding areas. We invite you to tour our website and meet our veterinarians, and support staff.
CUSTOMER SERVICE
We take pride in the customer service we provide our clients. Our services start on the phone, continue at the reception desk, your interactions with our technicians, and finally with our veterinarians. We want your visit to be a pleasant, friendly, informative and helpful one at all times. We are always available to answer any questions you may have and we try to do so, in a timely manner. Our doctors and staff will take the time necessary to ensure that you fully understand your pet's diagnosis, and to design a customized treatment plan for your pet companion. You can reach us by phone, or drop by and visit with us in person. We will do our best to give you and your pet health care service you can count on!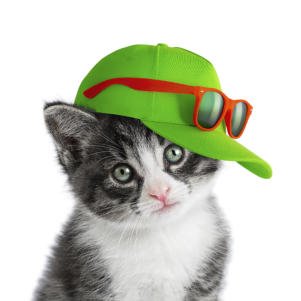 "Cat Friendly Sundays"
The first two Sundays of each month are being designated for kitties only. Please ask at the front desk if you would like to book an appointment. Let your kitty experience a serene scene, with a cat tree, a plush bed to be examined on, and the calming aroma of a feline plug-in.
FALL/WINTER HOURS
Due to the great response from both clients and their pets, we will resume closing on Fridays at 6:00 pm. Our normal hospital hours will remain Monday through Thursday 9:00 am to 8:00 pm, Fridays 9:00 am to 6:00 pm, Saturday 9:00 am to 1:00 pm and Sunday's 10am to 12 noon for Cat Friendly Appointments only. We are excited to continue giving the best care to each of your furry companions and are thankful of you entrusting us with your pets!