What is Amoxicillin?
Amoxicillin is an antibiotic drug commonly used in humans: it is used to treat bacterial infections and can also be used as one of the most commonly prescribed dog antibiotics, obviously at different dosages and only on the indication of the veterinarian, formulated both in tablets and in oral suspension. Among the best known commercial names there are Amoxi (Pfizer) and Clavobay (Bayer), but this antibiotic is produced by many pharmaceutical companies with as many commercial names and generic formulations. The most commonly prescribed dose is Amoxicillin 500 mg for humans, but it should be revised for the use in dogs. This is a prescription drug in both human and veterinary medicine, so you are not likely to find over the counter Amoxicillin at a legal pharmacy – and any drugstore distributing drugs without regard to existing regulations is a bad trade-off for your pet.
What is Amoxicillin used for (in dogs)?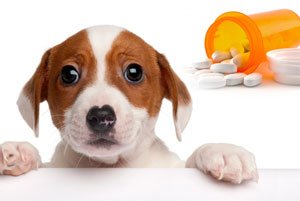 This active ingredient is used to treat bacterial infections (wounds, skin infections, dental abscesses, urinary tract infection, dog ear infection treatment etc.) and therefore is not appropriate in the case of viruses or parasites (such as worms). Only a veterinarian can understand the origin of the infection, analyzing the symptoms and / or performing specific tests. It is useless to administer it in other cases besides bacterial infections: it would not only be ineffective, but also counterproductive as the pet could develop resistance to amoxicillin. It is no coincidence that the prescription of the veterinarian is needed for the purchase, as well as the doctor for us humans.
Is Amoxicillin safe for dogs?
Basically it is possible to administer to dogs and cats also formulations of amoxicillin for human use, which turns out to be economically much more advantageous than veterinary drugs, but one must also know how to deal with Amoxicillin dose for dogs: the tablets are not equal, they do not contain the same quantities of active ingredient, which in animals must be strictly lower (also based on the weight of the pet). If you have this intention, ask your veterinarian.
Amoxicillin should never be administered without a veterinarian's prescription. It is necessary to follow the indications of the same for the dosages. Amoxicillin 500mg dosage used in humans can be fatal in pets. In dogs and cats, the typical dose of amoxicillin ranges from 5 to 12 mg per pound (10 to 25 mg / kg), two or three times a day. How long? It depends on the infection to be treated, on the individual response to the drug and on the development of any adverse effects. It is important: even if your doggy seems to be better after only a couple of days of this therapy, it is necessary to continue it until the end, that is, until the prescribed veterinarian has established it, in order to avoid relapses or prevent the development of resistance.
Inappropriate use of the product may increase the prevalence of Amoxicillin resistant bacteria. In animals with hepatic and renal insufficiency, the dosing regimen should be carefully evaluated. The use of the product must be based on sensitivity tests and must take into account local guidelines for the use of antimicrobials. Narrow-spectrum antibacterial therapy should be used as the first-line treatment, where sensitivity testing suggests a likely efficacy of this approach. Studies conducted in laboratory animals have produced no evidence of teratogenic effects. Use only after evaluation of the risk / benefit ratio by the attending veterinary physician. The potential for cross allergic reactions with other penicillins should be considered. Penicillins can increase the effect of aminoglycosides. Caution is advised when used in small herbivores other than rabbits, guinea pigs, hamsters or gerbils.
Too often veterinary clinics accept dogs after administration of drugs that were not recommended by veterinarians, in dosages that to say the least exaggerated and with molecules that in that particular case not only served no purpose, but were also harmful. So not only do you have to cure the original pathology, but also the damage caused by the administration of self-prescribed drugs.
Amoxicillin vs penicillin
Amoxicillin and penicillin both belong to the class of antibiotics called penicillins and can both be used as antibiotics for dogs, but Amoxicillin features a broader spectrum of action. Your pet will only prescribe penicillin when there is a certainty that it will be effective in eleminating the bacteria causing the condition in your dog.
The way of penicillin administration is also different: unline amoxicillin that commonly comes in form of capsules or suspension, penicillin is injected intravenously, subcutaneously or in the muscle. It is fairly rare to prescribe penicillin for oral administration in veterinary.
Cephalexin vs Amoxicillin
Cephalexin and Amoxicillin, too, share one class of antibiotics called beta-lactams, but they are not as close related as penicillin taken in the previous comparison. Cephalexin, just like Amoxicillin, is a broad-spectrum antibiotic treating infections of the airways, ears, skin, bone and urinary tract. Cephalexin is administered orally, which again makes it similar to Amoxicillin.
Amoxicillin is used to eliminate H. pylori infection, pharyngitis and sinusitis, while Cephalexin will be prescribed to treat your doggy from such conditions as osteomyelitis and impetigo. Cephalexin is also a therapy of choice if your furry friend has a known sensitivity to penicillins.
Both penicillins and cephalosporins (amoxicillin, amoxicillin + clavulanic acid, cephalexin, cefadroxil, cefovecin) are antibiotics widely used in veterinary medicine in dogs and cats, not to be used on rabbits, guinea pigs and rodents in general as they are capable of generating a deadly enterotoxaemia. Several possible side effects have been reported on Amoxicillin and cephalospo Cephalexin leaflet for veterinary use: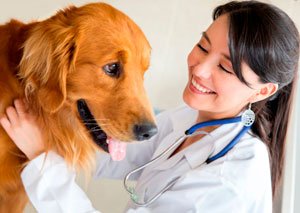 vomiting
diarrhea
nausea
erythema
urticaria
anaphylaxis
In fact, the side effects that are seen most often are diarrhea, followed by vomiting. The rest are quite rare. Obviously in case of real allergic reactions, antibiotics of the same class will no longer be administered to that patient.
Side effects of Amoxicillin (in dogs)
It is basically a safe drug (if correctly prescribed by a veterinarian), but side effects such as diarrhea (or slow stools) are not excluded because antibiotics can alter the intestinal bacterial flora. Its use is contraindicated in animals with known hypersensitivity to the drug or to one of its components and finally it should not be forgotten that it can interact negatively with other drugs, inhibiting or enhancing their effect (one more reason why the veterinarian must prescribe this therapy!
Where can I buy Amoxicillin for dogs?
Normally when the vet prescribes your dog Amoxicillin and gives you prescription it usually tells you where you can find this drug. There are two options:
you can find it in the pharmacy
the vet sells it (but only those vets who have opted for the direct sale of the drug)
The choice between physical pharmacy and an online drugstore is yours. The letter are more convenient in many regards, but eventual delays in delivery can defeat the purpose.
What do you need to buy dog ​​medicine? You need the vet's prescription in the first place. In this way you will have the right dosage and the right indications for administration. The sale of the veterinary drug by pharmacies should theoretically only take place after presentation of the veterinary prescription. In this way you will avoid buying unnecessary, potentially harmful drugs and you will have the right dosages, not adapted to pets.
CUSTOMER SERVICE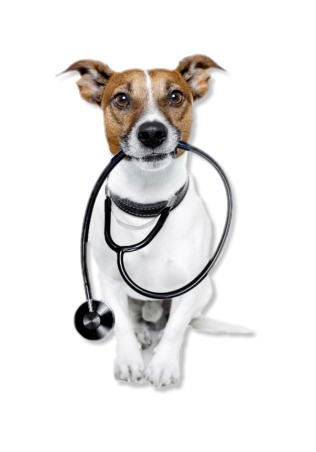 We take pride in the customer service we provide our clients. Our services start on the phone, continue at the reception desk, your interactions with our technicians, and finally with our veterinarians. We want your visit to be a pleasant, friendly, informative and helpful one at all times. We are always available to answer any questions you may have and we try to do so, in a timely manner. Our doctors and staff will take the time necessary to ensure that you fully understand your pet's diagnosis, and to design a customized treatment plan for your pet companion. You can reach us by phone, or drop by and visit with us in person. We will do our best to give you and your pet health care service you can count on!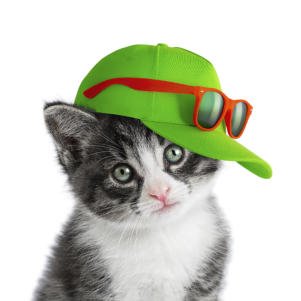 "Cat Friendly Sundays"
The first two Sundays of each month are being designated for kitties only. Please ask at the front desk if you would like to book an appointment. Let your kitty experience a serene scene, with a cat tree, a plush bed to be examined on, and the calming aroma of a feline plug-in.
FALL/WINTER HOURS
Due to the great response from both clients and their pets, we will resume closing on Fridays at 6:00 pm. Our normal hospital hours will remain Monday through Thursday 9:00 am to 8:00 pm, Fridays 9:00 am to 6:00 pm, Saturday 9:00 am to 1:00 pm and Sunday's 10am to 12 noon for Cat Friendly Appointments only. We are excited to continue giving the best care to each of your furry companions and are thankful of you entrusting us with your pets!